Detailed description
React Native Todo App with NativeBase UI
This is a fully working React Native application which uses NativeBase for UI, Hasura for backend and redux for state management.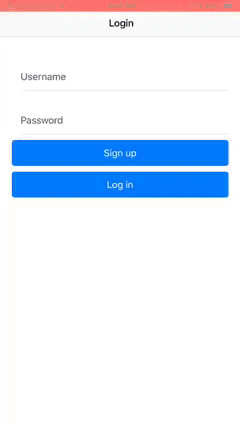 Follow the steps below to get the app running quickly.
Get the app running
Get the project
$ hasura quickstart roarman/native-base-todo-hasura
This clones the project to a directory native-base-todo-hasura. The react-native code lies in native-base-todo-hasura/react-native directory.
It creates a free hasura cluster for you.
Configure the project
Install node_modules. Run npm install from the react-native direcotry.
$ cd react-native && npm install
Get your cluster name. Run hasura cluster status. Copy the cluster name.

Go to react-native/src/hasuraAPi.js. Add your cluster name to this file.
clusterName = "buns47" //here "buns47" is the cluster name. Add your own.
Deploy the project with git push
$ git add .
$ git commit -m "First commit"
$ git push hasura master
Opening the application
Run npm start from the react-native directory.
Scan the generated QR code from the Expo app on your phone. (Install from playstore or apple store)
App will open up on your phone.
Support
If you are stuck anywhere or if you find any bugs or issues with this application, please raise an issue here.
---